Provided by 'FRZ Sono-Tech Ltd.'
Testicle and Hernia scans.
Ultrasound done by a NHS Consultant Radiologist Scanning Privately on Thursday Evenings!
A full Consultation with your Radiologist is included in the below price.
We will give you a report of your findings, but the images will only be sent to your NHS GP or Medical Clinic (with your consent).
Please arrive at least 10 minutes before your appointment time – this allows adequate time to get registered with us.
| Diagnostic Test | Price |
| --- | --- |
| Male Scrotum Ultrasound | £135 |
This is used to assess for abnormalities in the scrotum of a man, such as testicular masses, varicoceles, epididymal cysts and epididymitis. It may also be requested to look for a cause of your infertility.
Diagnostic Test
Price
Inguinal/ Femoral canal Ultrasound
(for inguinal/ femoral/ sportsman's hernia)
£135
Abdominal wall Ultrasound
(for ventral/ para-umbilical/ incisional hernia)
£135
This may be done if you have a pain +/- swelling in your groin or abdominal wall and either you, or your doctor suspects a hernia. If found, your doctor will refer you to a surgeon to have a hernia repair. Ultrasound can also be used to assess soft tissue lumps (superficial lesions) to elicit if they are cystic or solid.
Your Consultant Radiologist – Dr. Dhafer A. Deeab
(BUPA recognised Consultant)
---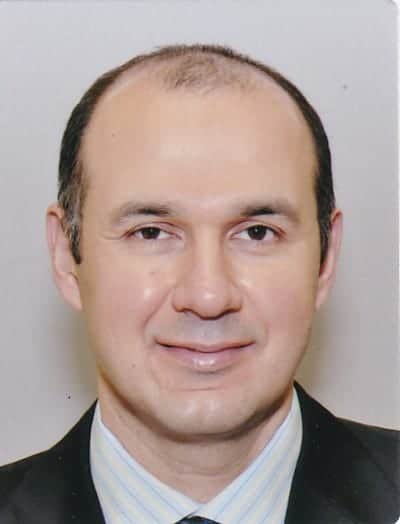 Having graduated in 1999 from Babil University, Iraq, I earned my MBCHB degree. I was then awarded a fellowship to study radiology as part of the Iraqi Board training program. I performed my foundation training in Babylon University Teaching Hospital between 1999 and 2001. I subsequently started my radiology training in 2001.
In 2005, I left Iraq to come to the United Kingdom. I passed my language and medical exams in 2006 and received my GMC registration. I started my honorary registrar job in St Mary's Hospital in London and joined the radiology training program in 2008. I was granted a fellowship in MRI in 2009.
I began my Locum Consultant position in the Royal Free Hospital in June 2010, which was followed by a permanent position as a Consultant Musculoskeletal Radiologist in Epsom and St. Helier University Hospitals.
I am a member of the British and European Societies of Skeletal Radiology.
I have over 5 years' experience in both NHS and private hospitals. I have performed more than 10,000 image guided musculoskeletal injections in the NHS and private sectors.
Currently, I am leading the MRI unit in St Helier Hospital. I present the radiology aspect in the Rheumatology and Trauma and Orthopaedic meetings. I supervise and teach Junior Specialist Registrars and Radiographers during their reporting sessions.
I am involved in the teaching and research process. I have published a few papers and case reports. Currently I am a sub-investigator in 3 randomised clinical trials with the South West Elective Orthopaedic centre.
---
Availability:
---
Thursday Evening
Specialist Area:
---
Musculoskeletal and Joint Injections and Abdominal
Qualifications and Current Employment:
---
MB CHB, FRCR (Eng)
Diploma of the European Society of Musculoskeletal Radiology (ESSR)
Consultant Radiologist
Epsom and St. Helier University Hospitals