WART Removal & small SKIN TAG Removal London by a GP using Liquid Nitrogen!
(More efficient than histofreeze & Less scarring than Laser Therapy)
Wart Removal London by specialist GP's.
Common warts, Verruca and Seborrhoeic wart removal
Location:
Opposite Wimbledon Station, London*
* = Tube (District Line); Train (From London Waterloo via Clapham Junction [15 minutes]); Tram (Croydon Tramlink).
Cryosurgery is a highly effective treatment for a wide variety of benign (non-cancerous) skin problems. This is an ideal way to remove warts and verrucas. Extreme cold (liquid nitrogen) is used to destroy the abnormal tissue. Advantages of this technique are that it is quick and there is minimal risk of scarring or infection.
A Full consultation with your GP is included in the below price.
Please Note – We cannot perform cryotherapy near your eye area.
NUMBER OF LESIONS
Price
Duration of Appointment
* = £10 Surcharge for Weekend appointment
Unfortunately, some warts are very stubborn and will need more than one treatment (follow up). We are NOT able to provide any complementary treatments.

1 – 3 lesions (Initial)

£90*
15 minutes

4 – 10 lesions (Initial)

£115*
30 minutes
If Follow up is needed:

1 – 3 lesions (Follow up [after 1-4 weeks])

£60*
15 minutes

4 – 10 lesions (Follow up [after 1-4 weeks])

£85*
30 minutes
Most lesions will only need one treatment. However, some of your warts may require follow up therapy. Your GP will inform you how many treatments may be needed before starting your treatment.
Warts and Verrucas usually disappear without treatment. However, it can take up to 2 years for the virus and the Wart/ Verruca to disappear. With Cryotherapy, liquid nitrogen is applied to your wart for a few seconds to freeze and destroy the affected skin cells. Following this, a sore blister will form which will scab over and eventually fall off in 7-10 days.
Lesions amenable to cryotherapy:
Actinic keratosis, Common warts and Verrucas, Molluscum contagiosum, Cutaneous horn, Myxoid cyst, small skin tags.
---
Your Speciality Dermatology GP – Dr Amy Hermon-Taylor
I am NOT a Consultant Dermatologist.
I am a GP with a special interest in Dermatology.
---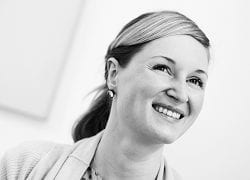 After qualifying as a doctor from St. George's Medical School in 2001, I spent 8 years working in hospital medicine. I completed a basic surgical training scheme and worked in Intensive Care, Anaesthetics, Neonatology and Elderly Care Medicine. Following this, I decided to become a GP. I have been working as a GP since 2011 in a variety of Practices in Wandsworth and Lambeth.
My GP training opened my eyes to the wonders of Dermatology and this exciting and diverse speciality has been my passion ever since. I hold the Post-Graduate Diploma in Clinical Dermatology and have extensive experience in minor surgery. After training in cosmetic dermatology in 2010, I joined the team at Medicetics cosmetic skin clinic in Connaught Street where I continue to work. I specialise in subtle rejuvenation using Bocouture, dermal fillers, peels, IPL and bespoke medical skin care programmes. I am a member of the British College of Aesthetic Medicine.
In all areas of my practice, I aim to combine the highest standards of medical care with empathy, sensitivity and a friendly, non-judgemental approach.
I also volunteer many hours a week for charity, heading up the Patient and Public Involvement Group and fundraising for a research project into Crohn's Disease. This is based at King's College London. I have also run three marathons to raise money for this project.
---
Specialist Area:
---
GP Generalist; Dermatology & Aesthetics GP
University:
---
Cambridge – MA Natural Sciences 1996.
St. George's University of London – MBBS 2001.
Queen Mary's University of London – Postgraduate Diploma in Clinical Dermatology.
Qualifications:
---
MA Natural Sciences, MBBS, PGDip Clinical Dermatology.
---
MBBS = Bachelor of Medicine, Bachelor of Surgery. This is my qualification after finishing Medical school at St Georges, London.
PGDip Clinical Dermatology = Postgraduate Diploma in Clinical Dermatology. This was a postgraduate exam which I did in Queen Mary's University Hospital to attain extra qualifications to maximise my abilities to assess and treat Skin (Dermatological) conditions.