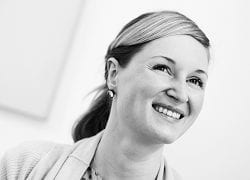 Speciality Dermatology GP
Diagnose and Treat all your skin rashes with a skin biopsy if needed
I do not prescribe oral Roaccutane – See a hospital Dermatologist for this.
Your London GP with a special interest in Dermatology will be able to diagnose, treat and prevent your skin disease. Skin conditions are one of the most common disorders that occur. Unfortunately, not all doctors are fully trained to ascertain and treat between the various skin disorders. By seeing a GP with experience in Dermatology, you can be certain of seeing a doctor who is fully qualified to ensure you have an accurate diagnosis and your treatment is appropriate.
Common skin disorders that you may want to speak to your Speciality Dermatology GP about include acne, eczema, skin infections, psoriasis, occupational dermatitis, hair and nail disorders, surveillance of moles and cosmetic problems of the skin.
Rarely, there may be instances where your Speciality Dermatology GP advises you to have a biopsy of your skin rash to find out the underlying cause of the rash. This is called a Punch biopsy. A small sample of skin tissue is removed, after the area has been numbed. A single stitch may be needed to close the sampled area of skin.
Appointment/

Duration
Price
Speciality Dermatology GP
(Initial appointment)

(30 minutes)
£99
Speciality Dermatology GP
(Follow Up appointment)

(15 minutes)
£70
ALL APPOINTMENTS INCLUDE FREE PRIVATE PRESCRIPTIONS
(pay medicine cost at pharmacy)
Appointment
Price
Punch biopsy and sending specimen off for lab histology [if warranted]
(+ consultation price above)
£120
We take a £40 deposit to secure the appointment for you (we apologise for this but many patients have booked and not turned up to appointments which is both frustrating for your GP and for other patients who cannot get an appointment).
Your Speciality Dermatology GP – Dr Amy Hermon-Taylor
I am NOT a Consultant Dermatologist.
I am a GP with a special interest in Dermatology.
---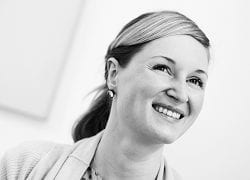 After qualifying as a doctor from St. George's Medical School in 2001, I spent 8 years working in hospital medicine –completing a basic surgical training as well as working in Intensive Care, Anaesthetics, Neonatology and Elderly Care Medicine – before deciding to become a GP. I have been working as a GP since 2011 in a variety of Practices in Wandsworth and Lambeth.
My GP training opened my eyes to the wonders of Dermatology and this exciting and diverse speciality has been my passion ever since. I hold the Post-Graduate Diploma in Clinical Dermatology and have extensive experience in minor surgery. After training in cosmetic dermatology in 2010, I joined the team at Medicetics cosmetic skin clinic in Connaught Street where I continue to work, specialising in subtle rejuvenation using anti wrinkle injections, dermal fillers, peels, IPL and bespoke medical skincare programmes. I am a member of British College of Aesthetic Medicine.
In all areas of my practice, I aim to combine the highest standards of medical care with empathy, sensitivity and a friendly, non-judgemental approach.
I also volunteer many hours a week for charity, heading up the Patient and Public Involvement Group and fundraising for a research project into Crohn's Disease, based at King's College London. I have run two marathons to raise money for this project and am training for a third in October 2015.
---
Availability:
---
Tuesday Morning
Specialist Area:
---
GP Generalist; Dermatology & Aesthetics GP
University:
---
Cambridge – MA Natural Sciences 1996.
St. George's University of London – MBBS 2001.
Queen Mary's University of London – Postgraduate Diploma in Clinical Dermatology.
Qualifications:
---
MA Natural Sciences, MBBS, PGDip Clinical Dermatology.
---
MBBS = Bachelor of Medicine, Bachelor of Surgery. This is my qualification after finishing Medical school at St Georges, London.
PGDip Clinical Dermatology = Postgraduate Diploma in Clinical Dermatology. This was a postgraduate exam which I did in Queen Mary's University Hospital to attain extra qualifications to maximise my abilities to assess and treat Skin (Dermatological) conditions.