Private Sebaceous Cyst Removal London by an
NHS Hospital Surgeon in Plastic Surgery
Operating on the Weekend!
(Not simply by a GP or hospital medical doctor)
Cyst Removal Consultation + Operation = £455
(NO Hidden COSTS)
SAME DAY OPERATION
Private Pilar cyst, Epidermoid cyst, Facial cyst and Sebaceous cyst removal with minimal scarring!
Sebaceous Cyst Removal in London performed using plastic surgical techniques.
Location:
Opposite Wimbledon Station, London*
* = Tube (District Line); Train (From London Waterloo via Clapham Junction [15 minutes]); Tram (Croydon Tramlink).
---
Thank you to our patients for allowing us to show their before and after photos.
As you can see from the above photos, Mr Masha uses plastic surgical techniques to ensure the scar is imbedded within the natural creases of your face, scalp or body. His aim is to always ensure minimal scarring and make it difficult for people to see that you have had surgery in the past.
---
What our patients keep telling us:
'You are the ONLY place I have been to where what you advertise is what you charge. Everywhere else I have gone keeps adding extra costs to the advertised price.
Thank you for being so open and please thank Mr Masha for the wonderful work he has done on me!'.
---
A Surgical excision is performed if a lesion is beneath the surface of your skin. This is an ideal way to remove a Cyst.
A Full consultation with your Surgeon is included in the below price.
A £80 deposit is payable on booking to secure your Operation date with Mr Masha.
NUMBER OF LESIONS
Price
Duration of Appointment

Surgeon Consultation

£80
Paid as deposit
(Non refundable)

1 lesion

£375
45 minutes

+ Each Additional lesion

+ £350
+ 45 minutes
+

Sending specimen off for laboratory histology analysis (Done routinely for excised samples if your Surgeon is worried that this is not a Sebaceous cyst)

+ £80 (per specimen)
If Your Surgeon spends up to 30 minutes with you discussing the procedure and you decide against it, or choose to have it on another date, there will be a charge of £80
PLEASE NOTE –
Facial/ Forehead lesions will incur an additional £150 Surcharge
(Due to the complexity of surgical technique required)
There are no hidden costs to the above. However, very rarely, an additional charge may apply if your Cyst is so big that the surgeon needs to spend more than 45 minutes removing it. You will be fully informed of the cost before any Surgery is undertaken.
Want to be seen sooner

?
We always aim to see you as soon as we can. However, due to increasing demand, this may not always be possible. For those who would like to be seen sooner, we offer an out-of-hours service. There is a surcharge for this service based on the urgency with which you would like to be seen:
---
URGENT OPERATION
(Guaranteed operation within 1 week)-
50% Surcharge – Total = £682 (£120 + £562)
---
EMERGENCY OPERATION
(Guaranteed operation within 2-3 Days)-
100% Surcharge – Total – £870 (£120 + £750)
---
Your price includes the Surgeon using stitches to close your wound, but the cost of removing your stitches and reviewing your wound by the nurse a week later is £25.
What is a Skin Cyst

?
A cyst is a sac filled with fluid or a semi-fluid material resembling toothpaste. Cysts can develop on various places in the body from various tissues in the body. These cysts are usually harmless and the NHS may not want to remove them for you. However, they can look unsightly and may very rarely develop into a skin cancer and hence you may want it removed privately.
For further information on how the surgical excision will be performed, the risks of the procedure and your recovery time, please visit Mr Masha Singh's – Minor Surgery Website.
---
Your Hospital Surgeon – Dr (Mr) Masha Singh
---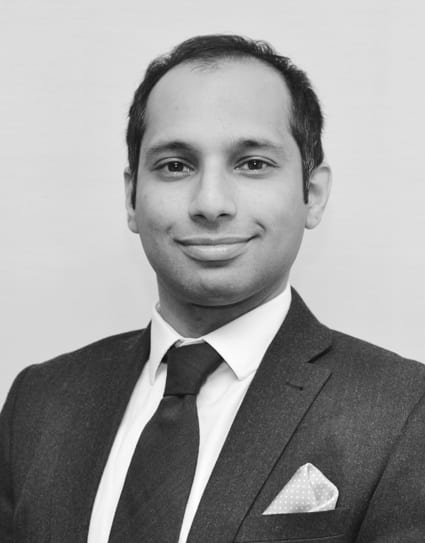 Since qualifying from St George's Hospital Medical School in London, I spent my basic surgical training years in different surgical units around the country. I have always tried to gain as much experience and knowledge as possible and now Specialise in Plastic and Reconstructive Surgery based in London. From recollection, I have always wanted to become a plastic surgeon, even before I knew what they did! The ability to use the most advanced surgical techniques in order to help treat my patients and operate with the highest degree of precision and accuracy is what I enjoy the most.
The GP Surgery
I am often the first one in and the last one to leave at work and give all my patients the time and dedication they deserve. I am a perfectionist by nature, which serves me pretty well in what I do and only want you to have the same care I would give to my own family member.
Working at The GP Surgery has allowed to me to give the time needed to those I see without the pressures of working in an NHS environment. I will always be honest and open about what can be achieved and how best to be treated and will only want you to have the highest quality care.
Background
I qualified in 2006 and obtained my MB BS as well a BSc in Biochemistry and Immunology, awarded with honours. Further to this, I went on to complete my MRCS examinations to obtain membership of the Royal College of Surgeons of England. I also took some time out of my training to formally complete a full-time Masters degree in Surgical Science, awarded with Distinction by Imperial College London, for my work on Microsurgical Training.
Achievements
I have published many original articles in medical literature as well as authoring and contributing to book chapters and have a strong interest in surgical education. Currently, I am the Chairman of SETPRAS (Society for Education and Training in Plastic, Reconstructive and Aesthetic Surgery), since 2011. I have also presented numerous times both nationally and internationally, including at the Association of Breast Surgery (ABS) Annual General Meeting, the British Society for Surgery of the Hand (BSSH) and the British Association of Plastic, Reconstructive and Aesthetic Surgeons (BAPRAS) scientific meetings.
Availability:
---
Sunday all day
Current Role:
---
ST5 Plastic Surgery Registrar at St Georges & Kingston Hospital (before becoming a Consultant Plastic Surgeon).
University:
---
St Georges Hospital Medical School, London.
Qualifications:
---
MB.BS, BSc (hons), MRCS, SAC [Distinction], Dip MSc (Surg Sci)[Distinction].
---