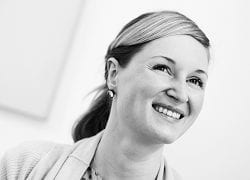 Profhilo® Injections by an experienced aesthetics GP in London.
Our Aesthetics GP has worked for many years near Harley Street in Central London perfecting her art of person centred care and ensuring that her patients get the best out of any consultation.
What is Profhilo®?
Profhilo® is an injectable skin remodelling treatment containing one of the highest concentrations of Hyaluronic Acid on the market, especially formulated for people whose skin lacks volume and elasticity. Rather than just plumping and filling wrinkles, the slow release of Hyaluronic Acid by Profhilo® stimulates the production of collagen and elastin. This improves skin tone, hydration and the appearance of fine lines. The result is improved skin quality lasting for up to 6 months.
PROCEDURE
Price
Profhilo® Injection
2 treatments 4 weeks apart
£300 per syringe
Total for 2 treatments = £600
Injection used:
PROFHILO® H & L
How does Profhilo® work?
Hyarulonic Acid is hydrophilic, meaning it draws and holds water from your body, so Profhilo acts as a hydrator rather than a filler. This makes it fantastic for those with tired, dull-looking skin, transforming it into firm and luminous skin. This effect takes place within 3-5 days of treatment. Over the next few weeks collagen and elastin production is stimulated, producing a secondary effect of skin tightening. This is useful because levels of collagen, elastin and Hyaluronic Acid in the skin rapidly drop from the age of 30, resulting in signs of ageing such as fine lines, wrinkles and lacklustre skin. Profhilo acts to reverse some of these changes. The maximum effect of Profhilo is usually seen 2 months after the second treatment. Treatment with Profhilo improves skin tone, texture, hydration and overall radiance. It can help to increase firmness and elasticity and promote healthier and softer-looking skin. Profhilo is most commonly used for facial areas, but can also be used to rejuvenating the neck, arms, knees and hands.
Profhilo® injection procedure.
Profhilo® is injected just below the skin's surface over 2 sessions 4 weeks apart. After your injection, it disperses quickly beneath the skin to improve hydration. It makes the skin glow. Fine lines can disappear and you'll notice smoother, tighter skin. Courses of two treatments can be repeated every six months as needed to maintain the results. The downtime following a treatment is minimal, and you should be able to return to normal 'light' daily activities immediately after your procedure. However, we recommend that you avoid physical strain and sports on the first day after the treatment, and don't have a sauna or steamy bath for the first few days. You should also avoid intense sun or UV light exposure for the first few days after your treatment.
What are the possible side effects?
There are risks such as minor bruising or swelling at the injection sites. These do not usually occur and generally subside quickly when they do.
Who cannot have Profhilo® injections?
Profhilo® is not recommended for women who are pregnant or breastfeeding, or people who are allergic to Hyaluronic Acid.
---
Your Aesthetics GP – Dr Amy Hermon-Taylor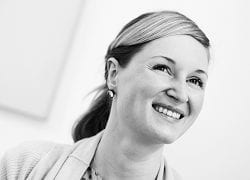 After qualifying as a doctor from St. George's Medical School in 2001, I spent 8 years working in hospital medicine –completing a basic surgical training as well as working in Intensive Care, Anaesthetics, Neonatology and Elderly Care Medicine – before deciding to become a GP. I have been working as a GP since 2011 in a variety of Practices in Wandsworth and Lambeth.
My GP training opened my eyes to the wonders of Dermatology and this exciting and diverse speciality has been my passion ever since. I hold the Post-Graduate Diploma in Clinical Dermatology and have extensive experience in minor surgery. After training in cosmetic dermatology in 2010, I joined the team at Medicetics cosmetic skin clinic in Connaught Street where I continue to work, specialising in subtle rejuvenation using botox, dermal fillers, peels, IPL and bespoke medical skincare programmes. I am a member of British College of Aesthetic Medicine.
In all areas of my practice, I aim to combine the highest standards of medical care with empathy, sensitivity and a friendly, non-judgemental approach.
I also volunteer many hours a week for charity, heading up the Patient and Public Involvement Group and fundraising for a research project into Crohn's Disease, based at King's College London. I have run two marathons to raise money for this project and am training for a third in October 2015.

Availability:
---
Tuesday Morning

Specialist Area:
---
GP Generalist; Dermatology & Aesthetics Specialist GP

University:
---
Cambridge – MA Natural Sciences 1996.
St. George's University of London – MBBS 2001.
Queen Mary's University of London – Postgraduate Diploma in Clinical Dermatology.

Qualifications:
---
MA Natural Sciences, MBBS, PGDip Clinical Dermatology.