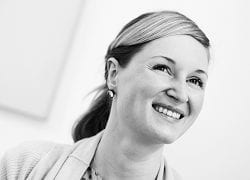 Hyperhidrosis Botox® London injections by an experienced aesthetics GP in London.
Our Aesthetics GP has worked for many years near Harley Street in Central London perfecting her art of person centred care and ensuring that her patients get the best out of any consultation.
What is axillary hyperhidrosis?
Your sweat glands work when you get a message from the body's nervous system, if they get too many messages they keep on working and you can sweat excessively. This is called hyperhidrosis. If this happens under your arms it is called axillary hyperhidrosis.
PROCEDURE
Price
Both armpits
High dose (100U per armpit)
£550
Hyperhidrosis injection used:
BOCOUTURE® botulinum toxin type A
What do I need to do before and after the injections?
Please do not shave under your arms or use deodorant during the 24 hours prior to your appointment. You can resume normal activity immediately after the treatment but please refrain from using deodorant for at least 2 to 3 days after the procedure.
How do Botox® injections work?
Botox® is a treatment given by injection into the skin. It is a preparation of protein and when small doses are injected into the skin, it blocks the signals from the nervous system that supply the sweat glands. This stops them working very hard and prevents them from producing excessive amounts of sweat.
How long will the Botox® injections last for?
Botox® is not a permanent cure and some people may get greater benefit than others. In hyperhidrosis, Botox® can help to stop or greatly reduce symptoms. This will usually happen within two weeks of treatment and the effects may last between six and seven months. If you find that this treatment has helped you, it can be repeated, this will give you the greatest benefit.
What are the possible side effects?
Most common side effects – Sweating in sites other than armpits. Swelling, stinging and pain in the injection site. Headache and hot flushes. Less common side effects – Nausea, itching, temporary muscle pain and weakness. Joint stiffness, pain in armpits.
Who cannot have Botox® injections?
You will not be able to have Botox® injections if you are pregnant, considering becoming pregnant, breast feeding, suffer, or have been diagnosed with any muscular or heart problems. This will also apply if you are taking certain antibiotics or use any drugs as muscle relaxants, or if you have any bleeding disorder or taking anticoagulant drugs.
---
Your Aesthetics GP – Dr Amy Hermon-Taylor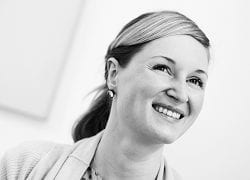 After qualifying as a doctor from St. George's Medical School in 2001, I spent 8 years working in hospital medicine –completing a basic surgical training as well as working in Intensive Care, Anaesthetics, Neonatology and Elderly Care Medicine – before deciding to become a GP. I have been working as a GP since 2011 in a variety of Practices in Wandsworth and Lambeth.
My GP training opened my eyes to the wonders of Dermatology and this exciting and diverse speciality has been my passion ever since. I hold the Post-Graduate Diploma in Clinical Dermatology and have extensive experience in minor surgery. After training in cosmetic dermatology in 2010, I joined the team at Medicetics cosmetic skin clinic in Connaught Street where I continue to work, specialising in subtle rejuvenation using botox, dermal fillers, peels, IPL and bespoke medical skincare programmes. I am a member of British College of Aesthetic Medicine.
In all areas of my practice, I aim to combine the highest standards of medical care with empathy, sensitivity and a friendly, non-judgemental approach.
I also volunteer many hours a week for charity, heading up the Patient and Public Involvement Group and fundraising for a research project into Crohn's Disease, based at King's College London. I have run two marathons to raise money for this project and am training for a third in October 2015.

Availability:
---
Tuesday Morning

Specialist Area:
---
GP Generalist; Dermatology & Aesthetics Specialist GP

University:
---
Cambridge – MA Natural Sciences 1996.
St. George's University of London – MBBS 2001.
Queen Mary's University of London – Postgraduate Diploma in Clinical Dermatology.

Qualifications:
---
MA Natural Sciences, MBBS, PGDip Clinical Dermatology.