Provided by 'FRZ Sono-Tech Ltd.'
Pregnancy scan personalised service by an
NHS Senior Clinical Ultrasonographer
Scanning Privately on Sundays/ Evenings!
2D Black & White printout included in the price!
We are located
Opposite Wimbledon Station*
* = Tube (District Line); Train (From London Waterloo via Clapham Junction [15 minutes]); Tram (Croydon Tramlink).
Please click here to –
for High Quality, cost effective Baby Scans.
A full Consultation with your Ultrasonographer is included in the below price.
Appointment
Price
Duration of Appointment
Early Scan (7-11 Weeks)
£85
20 minutes
Dating Scan (10-16 Weeks)
£85
20 minutes
NIPT Scan (10-22 Weeks)
£450
50 minutes
(20 minutes for Scan with Ultrasonographer and
30 minutes for Harmony blood test with Doctor)
NT Scan (11-13.6 Weeks)
£189
30 minutes
(20 minutes for Scan with Ultrasonographer
and 10 minutes for the blood test with Doctor)
Gender Scan (16-24 Weeks)
£65
15 minutes
Anomaly Scan (21-24 Weeks)
£115
45 minutes
Growth Scan (24-40 Weeks)
£85
20 minutes
Presentation Scan (35-40 Weeks)
£65
15 minutes
This is a uterine ultrasound done during your pregnancy. It is completely safe and non invasive. It allows you to see your foetus/ baby. The scan allows you to assess the gestational age, size and growth of your foetus. It may be done early for a viability scan, dating scan, check for an ectopic pregnancy or to ascertain your due date. It may be done to check for a cause for bleeding in pregnancy or for your reassurance that your baby is ok. Later on, it may be done to check for positioning of your baby.
PLEASE NOTE –
Gender scans can never be 100% accurate
(depends on the baby's position, gestational age and if the umbilical cord is wrapped in between his/her legs and can also be reliant on a maternal raised BMI),
so please be aware of this when booking your appointment.
Your Senior Ultrasonographer – Ms Fatin Mohsin
---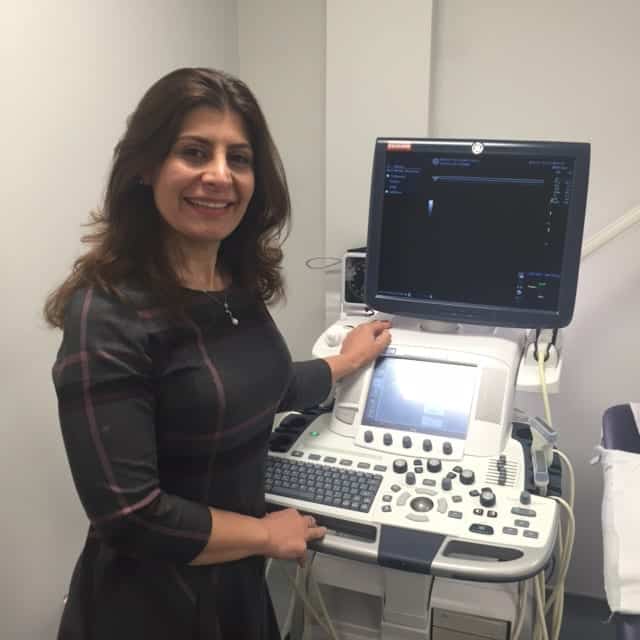 Having graduated in 1998 from Damascus university, I earned a degree in medical sciences. I subsequently pursed my career in the United Kingdom and in 2004 was awarded my MSc. in Medical Ultrasound and the Diploma of Medical Ultrasound from Imperial College University London.
In 2008, when I was pregnant with my younger son, I decided to expand my knowledge in medical ultrasound by enrolling in a PgC course and obtained my qualification with a merit from King's College, London.
I am a member of the British Medical Ultrasound Society, hold a basic accreditation from the Society of Vascular Technology of Great Britain and Ireland and NT accreditation from the Fetal Medicine Foundation.
Having over 11 years experience in both NHS and private hospitals, I have been appointed as a Senior clinical ultrasound specialist at Kingston hospital NHS Trust in 2012 (Band 8 Sonographer).
As well as enjoying every aspect of my professional life, I also enjoy my volunteer work for a charity that supports orphans in my home country of Iraq.
---
Availability:
---
Sunday Morning, Monday evening, Friday morning/ afternoon.
Specialist Area:
---
Pregnancy, Female pelvis and Vascular
Your Senior Ultrasonographer – Ms. Nisha Nayak
---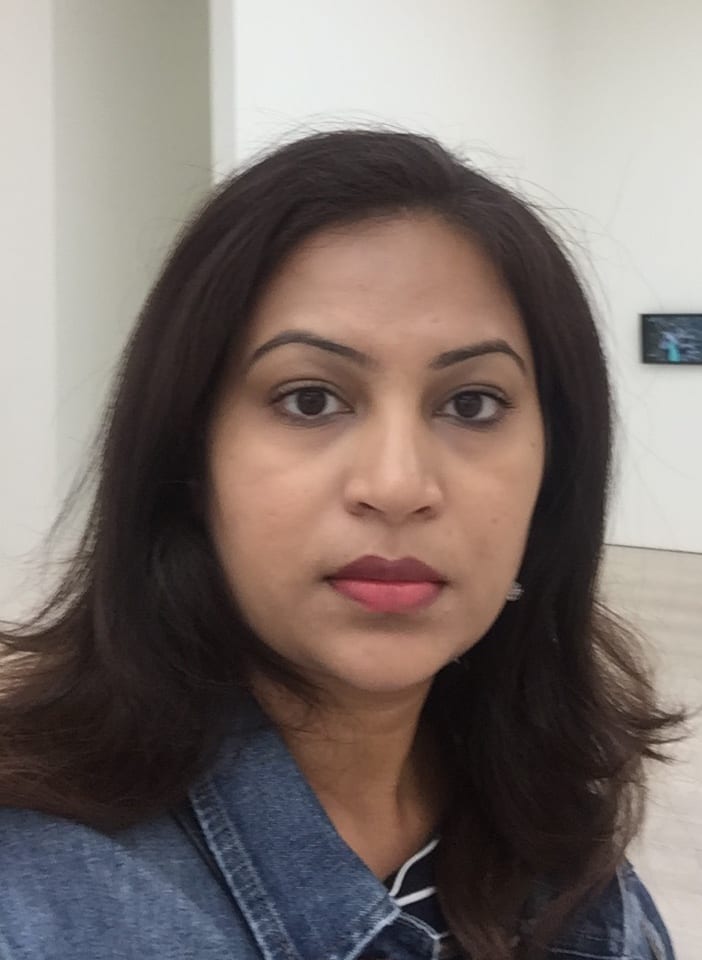 I finished my Bachelor of Science Degree in Diagnostic Medical Ultrasound in 2003 from the Rochester Institute of Technology, New York. I worked in the US for a few years before moving to London and have worked at two busy NHS departments and private clinics since then.
My main areas of interests have been Obstetrics and Gynaecology, but I wanted to specialise in Reproductive medicine ultrasound. I followed my passion and in 2008, I completed a MSc in Prenatal Genetics and Fetal Medicine from University College of London.
After this I worked in a busy IVF unit, which was both challenging and rewarding. I enjoyed being part of some of their research projects and also as a fertility ultrasound trainer.
Being an Ultrasonographer is a passion. I love helping women through their journey of motherhood, and some through their difficult journey of fertility. I hope to get involved in more research work and be an active contributor to the field of obstetrics, gynaecology and reproductive medicine.
---
Availability:
---
Tuesday morning.
Specialist Area:
---
Pregnancy and Female pelvis